2017 Sadistic Century was Awesome!
Did you ride?  Enjoy the day?  Many did.  Can we get you, and others back to the 2018 Sadistic Century next year?  Let us know what helps you commit, train, and sign-up early, with you friends, family, or your bike club.
An example of one of the many climbs.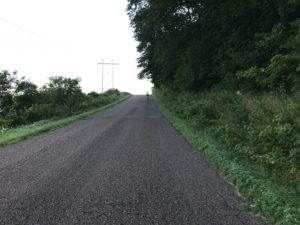 We had a slightly modified route this year that included some new pavement.  But one thing is for sure, the route was well marked!  With GPS file.
Post ride meal was great.  And with a cold Lucette or New Glairus, riders hung out, talked, met new friends.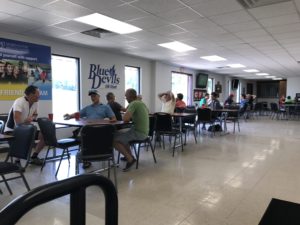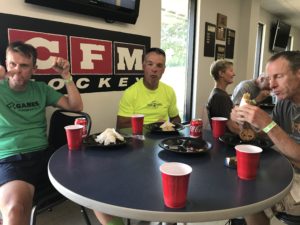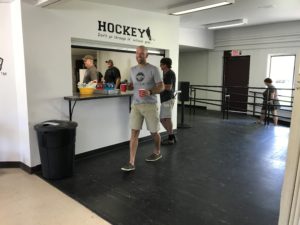 The Dunn County Rec Center provided a great space for all to sit, relax, and enjoy a great meal after the ride.  
Showers were available and many took advantage of the facilities to clean up and cool down with a cool beverage.
Email: SadisticCenturyWI@gmail.com with questions or comments.
Thank you for your support from our entire team.