Fantastic Value in June ($40) and July ($50)

Register in June and July to receive great new t-shirt included in cost of supported ride, showers, lunch, beer.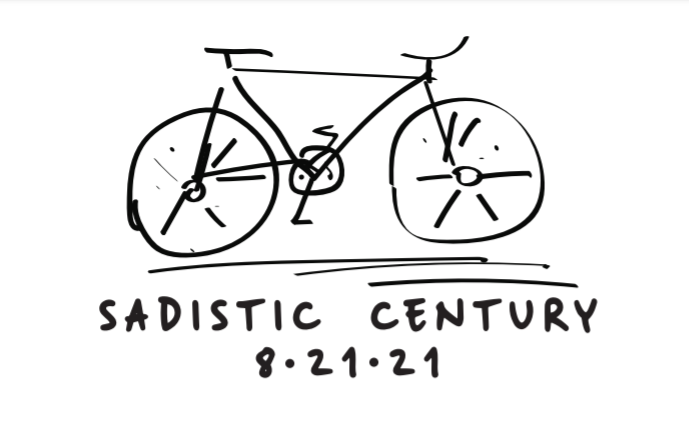 The volunteer ride team, same great group since 2015, met last night and discussed the route, registration, the Menomin Meander (8 mile family ride starting at 9 am on 8/21/2021), the rest stops, the sags, the food, the refreshments.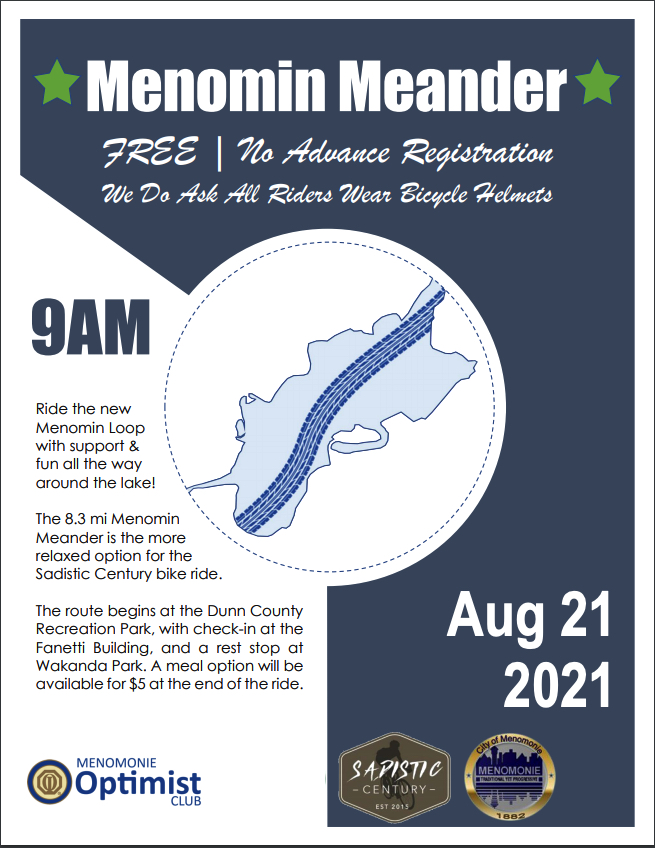 Good news! Lots of fresh, new pavement on County P and other sections of the route. Looks like we will have no issues with our route of 2019 and look forward to publishing the GPS files and queue sheet soon. In fact, the course markers are getting painted on the route starting this week! So many arrows, no need to be worried where you are going on this awesome route.
Our Local Bike Shop, Simple Sports, is on board again for 2021 and will supply our sags with tubes in case you may flat and need support. The owner Rory, has been so awesome on past rides. Our sag drivers have deliver a rider and his bike to the shop, replaced a cable and returned the rider right back on course so they could complete their century ride.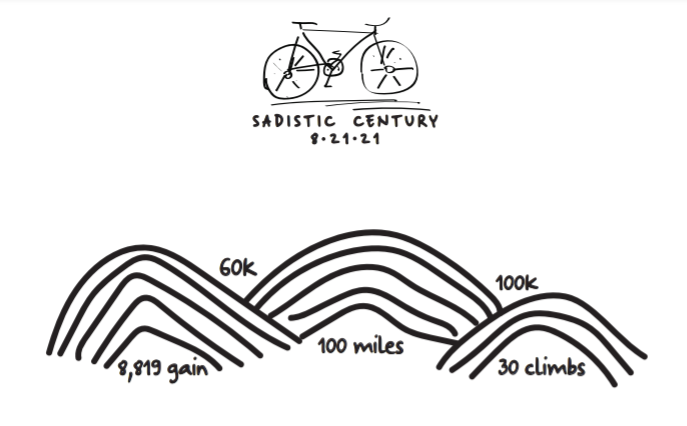 Thank you to our Sponsors!